Shopping—and spotting that perfect addition to your wardrobe—is a mood-lifter. But too much of a good thing can make you sick, and that applies to shopping too. If non-stop shopping is your means to everyday happiness, you may be struck by what we call compulsive buying disorder. Think of it as the shopping equal to binge eating. While overcoming the habit is hard (always is), practice these fashion therapy rules to look past tempting displays and fabulous stores and shop smarter.
Start with your closet—check what you have and what works. This helps you plan for what to shop more efficiently. Get a wardrobe evaluation and rely on versatile clothing clusters to meet your needs, easily buy and replace your clothes, and save on shopping time.
Take advantage of a personal shopper or bring along a good friend or family member for another opinion or to suppress your impulse buys. For solo shoppers, have a conversation with yourself when you see something you like.
Does this outfit enhance my face, body type, and personal colouring?
Is this a fashion fad or will it remain relevant for a long time?
Will it help me in creating a versatile wardrobe?
Can I afford the time and money to maintain it?
Do I really need it?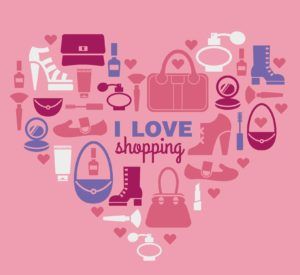 In the mood for shopping, but worried you may end up buying something lame? Carry only nominal cash and leave your cards behind. Check out the displays and new arrivals, and add to your wish list before an actual shopping haul. It gives you time to think and eliminate items that you don't really need.
Make a list of items you need to complete, add, or expand your cluster. Be specific about the item—its style, colour, fabric, and cost. If you are looking for charcoal, do not settle for a navy or a black, if you need a blazer and skirt, and both are expensive, think about which one is more necessary.
Avoid store-hopping during sale periods—discounts don't green light your impulse buys. Shop only what you need; if an item catches your eye though you don't require it, consider your budget before you pick it.
Love and logic work wonders together. Simplify your shopping process, save time and money, and avoid amassing "closet orphans" that hang in your wardrobe unloved. Your closet will breathe easier and so will you.
Click here for personal shopping and styling services.
Images courtesy Freepik.