We all have those lazy days, where just the thought of opening our makeup case makes us want to crawl back into bed. Some girls may get excited at the thought of makeup but most of us do not wish to spend time or money on cosmetics. So, if you're a girl who does not wish to invest in makeup or you're running late and need a quick solution to your puffy eyes and blemishes, scroll down for some hassle-free solutions. These tricks will get you up and out of home in fifteen minutes looking your gorgeous best!
Chose BB/CC creams over foundation
Applying foundation evenly and perfectly is a difficult task so why not just skip it entirely? Replace your foundation with a BB or CC cream. They are light, easy to apply and give just enough coverage to make you look radiant. These creams also moisturize your skin and those with an SPF protect your skin from the damaging rays of the sun. Do not forget to carry a compact in case you need to touch-up.
DIY concealer
Concealing your dark circles or blemishes may seem annoying and time consuming. Your BB cream is a quick fix that can go a long way. Just dab a bit on the spot and use a powder brush to add on some foundation powder. Be sure to blend it well so it doesn't look patchy. An easy way to reduce puffiness is to rub an ice cube all over your face, concentrating on your under eye area.
Invest in lipsticks
Did you know that you could achieve a full face of makeup with just a stick of lip colour? Here's how.
Contour your face with a brown or dark coloured lipstick that matches your skin tone. Add blush using a pink or light coloured lip colour. Make sure not to add too much due to its creamy texture. A lipstick of your choice can also be used as eye shadow. Glossy eye shadows are trending, so bring out your glossy lip stains and put them to the test. To highlight your face, a clear lip balm should suffice. Dab on on areas you would like to accentuate.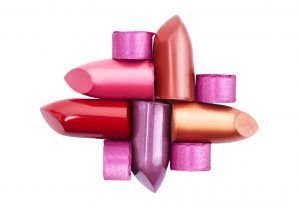 Lip liners are understated heroes
Do not like the feeling of lipstick on your lips? Or do you not wish to spend time perfecting that cupid's bow? Fill in your lip with a lip liner pencil. It lasts longer, is easier to use and never gets on your teeth. It's a win-win-win. For a more glossy look, apply a tinted or clear lip balm over your liner.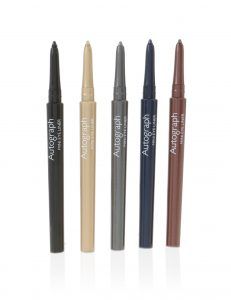 Work your brows
Skip all the gels and brow powders with their angled brushes and what not, and invest in a good brow pencil. Its perfect for filling up your brows or even outlining them with minimum effort. Thick and sharp brows add structure to your face and make your look flawless.
Line your lashes
We get how hard it is to perfect a winged tip in less than five minutes [no, do not try doing it in the car]. Avoid looking like a raccoon and just go minimal. Line your lower waterline with a nude or white liner. If you wish you could add a dark colour to your lower lash line and smudge it out with your fingertips to create a smokey effect. As for your upper lash line, master the art of tight lining and line your upper water line with a dark colour. This will create the effect of fuller lashes and widen your eyes. Its simple and easy. Trust us, it will be your go-to look.
Mascara is a must
If eye liner is not your preference, try mascara instead. Concentrate the mascara at the root of your lashes [both upper and lower] to create the effect of fuller lashes. This trick instantly brightens your face, making your look fresh. On days when the no-makeup look feels best, try curling your lashes and adding mascara just to the tips. This too will create volume.