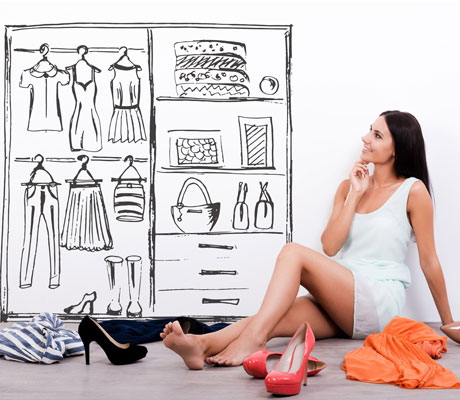 VIRTUAL STYLING
Looking for styling advice but unable to find the time to meet a stylist? Get style tips from experienced stylists at any location through online consultations and assessment.
Style Ordered In
Where's the time to shop??You are a multi tasker per excellence - work,home ,kids -but it's still a struggle to navigate traffic -don't worry ,your style partner from elanstreet is always happy to help.Get an Elanstreet stylist to visit your home with a carefully curated selection of 20 items ( apparels & accessories ) . Make the frustrations of shopping online & offline go away -style experts come to you and help build an wardrobe that works for your needs.No more fit or traffic woes. .
Personalised Style Guide
Get your personalised style guide from elanstreet . It's a ready reckoner that you can refer to anytime you need to go shopping .
Online Personal Shopping
Get an expert to work for you while you concentrate on your other priorities. Your stylist will personally handpick items from brands and fresh designers to get you apparels and accessories you would love to own within your stipulated budget. Best part is that you can get the items delivered to your home-Style at your fingertips.
Virtual Wardrobe Audit
Let our consultants help you de-clutter and re-organise your closet . You will have closet suggestions that will work for you through the entire season and beyond.
wardrobeaudit | virtualstyling | onlinestyling |
Subscription Service : Quarterly Plan
Take a quarterly styling advisory subscription and have the advantage of a personal stylist to assist you in your everyday styling decisions,after all looking good is an every day affair. The subscription would also entail regular exclusive offers from partner brands and event invites .
wheretoshop | howtowear | whattowear | fashionresearch | onlinestyling |
Subscription Service : Semi annual Plan
Take a semi annual plan styling advisory subscription and have the advantage of a personal stylist to assist you in your everyday styling decisions,after all looking good is an every day affair. The subscription would also entail regular exclusive offers from partner brands and event invites .This plan is a great cost saver as it allows you SAVE

wheretoshop | howtowear | whattowear | fashionresearch | virtualstyling | onlinestyling |