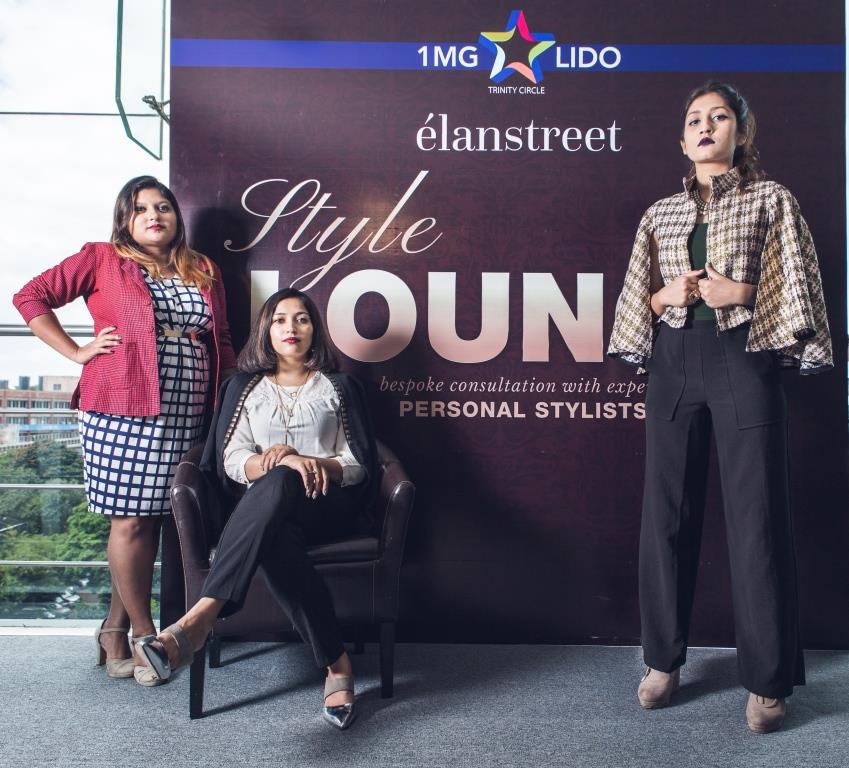 Some of us hit the malls for food, others for the stores, and a select number take to the spic and span, escalator-fitted floors to simply hang out. This season, élanstreet gives you a new reason to hit the malls. Presenting the Style Lounge at 1MG Mall, Bangalore, a pop-up destination for all your sartorial needs (and desires).
Till November 10, you can drop by the lounge for a face-to-face with élanstreet stylists. What's in store: personal shopping around 1MG Mall and styling services at amazing prices, and style advice for your body type, personal sensibilities, and lifestyle. Not sure which service is best for your needs? Our stylists will give you an overview of the services and help you make the right choice.
Whether you are seeking a festive spruce-up for your wardrobe this Diwali or stuck in a style rut, head to 1MG mall for expert advice and stylish solutions. Stumped for a special gift? Opt for the Gift with élan package to have our stylists help you choose thoughtful presents for your loved ones. Check out our special style lounge services!
And that's not all. You can avail of a 15% discount on all online styling services when you book them at the style lounge. Bring friends along and they receive discounts too!
Find us: élanstreet Style Lounge, 4th Floor (Diagonally opposite Foodhall), 1MG Mall, Trinity Circle, Bangalore 560008. Prior appointments are appreciated for all styling services. We wouldn't want to keep you waiting. The style lounge is operational between 12-8pm on all days of the week.
See you there!
Photographs Vasanth Paul