Did you think that big, bold floral and racy leopard prints were just for women? We are here to change your mind. Stripes and checks are as far as most men will go, but the quintessential modern gentleman needs more than just lines and cubes in his wardrobe. The right patterns elevate even the most mundane fabrics and colours, and believe it or not, there's a print for every shape and personal taste. We've assembled all the print inspiration—from botanicals to geometrics—you will ever need, recommended according to body types: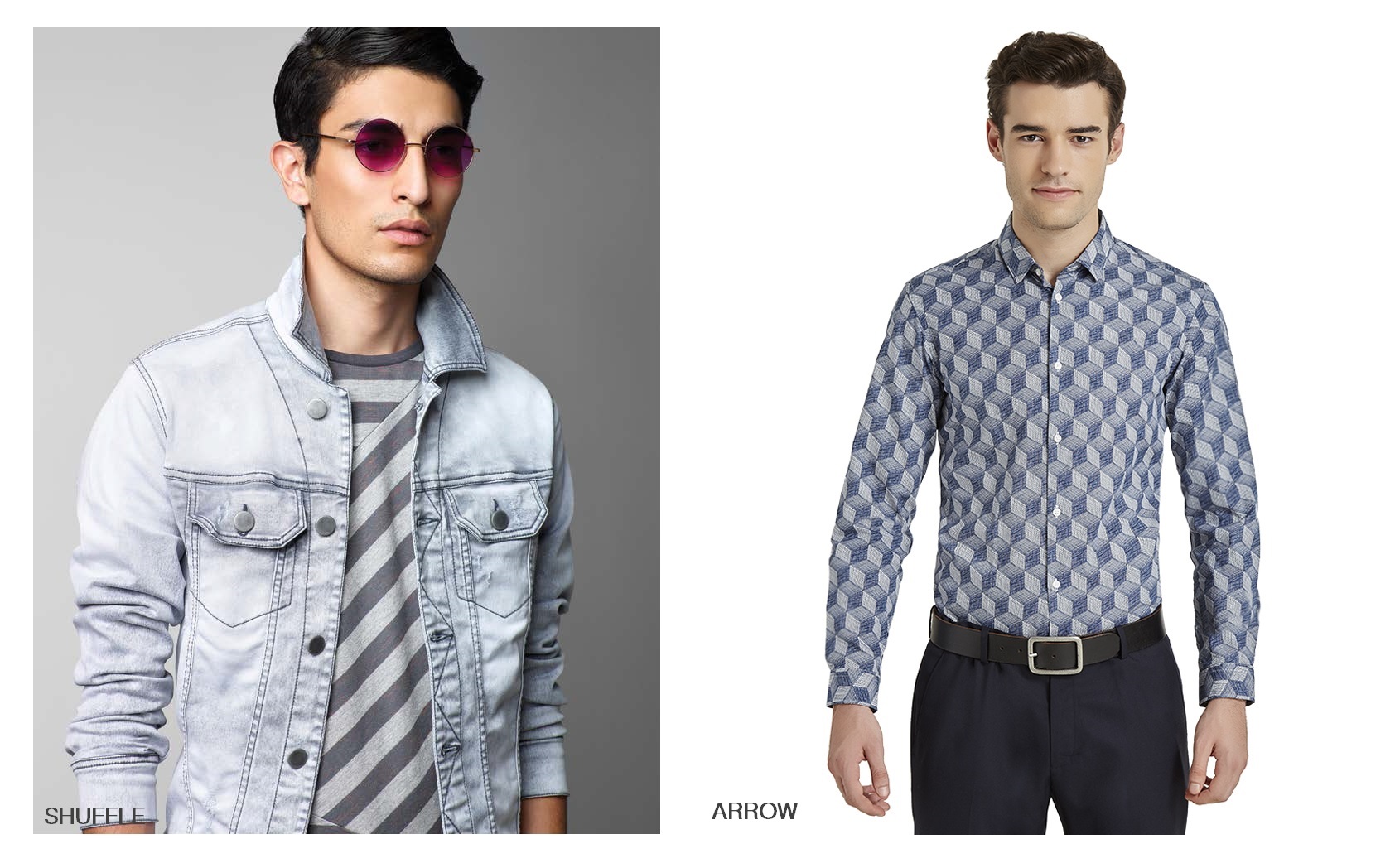 INVERTED TRIANGLE Hey there, Superman! Every man (well almost) covets such a frame, recognized most distinctly by the broad shoulders, a narrow waist, and muscular arms and legs. Wearing a V-neck tee with Breton stripes or geometric patterns will create a visually appealing image of a narrow chest and accentuating the waistline. Slim-fit shirts with graphic prints are ideal for such body types.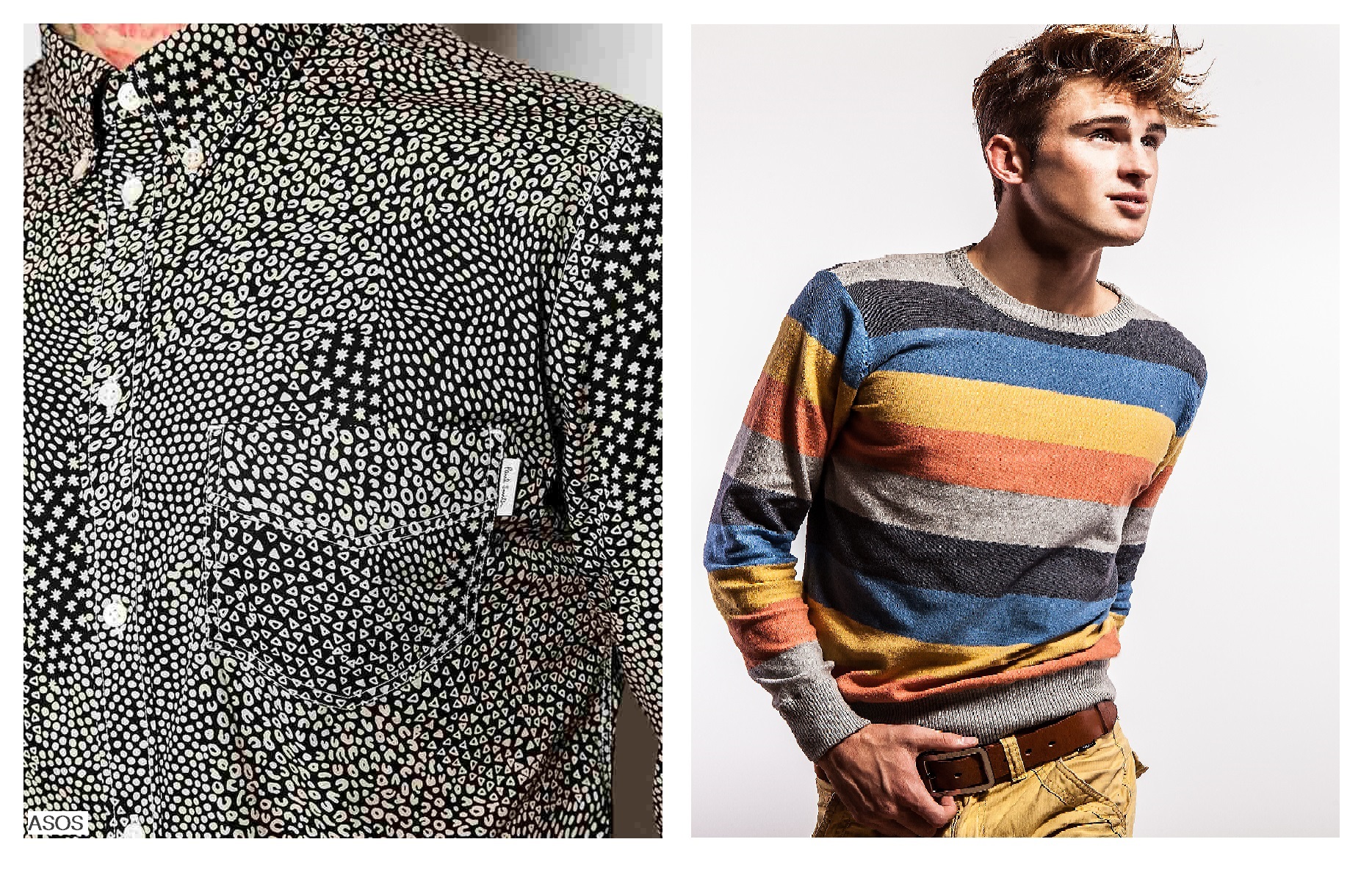 OVAL A frame that celebrates the average man, this body type boasts broad shoulders, a defined waist, and lean but toned legs. Stripes are a failsafe bet—take the safe route with vertical lines but you can also try horizontal stripes that don't add to the illusion of width. Animal print shirts, paired with tapered trousers in solid colours, will flatter your shape. Balance intense prints with complementary shades and barely there accessories. 
RECTANGLE A perfectly symmetrical waist and shoulders results in this narrow build. We call such folks the skinny ones. If you fall in this category, take your pick from the season's chicest slim-fit floral shirts. Yes, you heard it right. Floral prints add depth to the shoulder and chest creating an illusion of greater width. Orchids, tulips, peonies, and roses make for vibrant and visually appealing prints.
CIRCLE Endowed with a stocky structure, this is the most heavy-set of all body types. Place your sartorial bets on statement vertical stripes. V-neck jackets and T-shirts in solid colours like black, navy, and maroon will evoke a leaner, and dare we say meaner, look. Ditch head-to-toe patterns and busy prints—they will only make you look wider. Instead, opt for military-inspired prints in shades of grey and blue.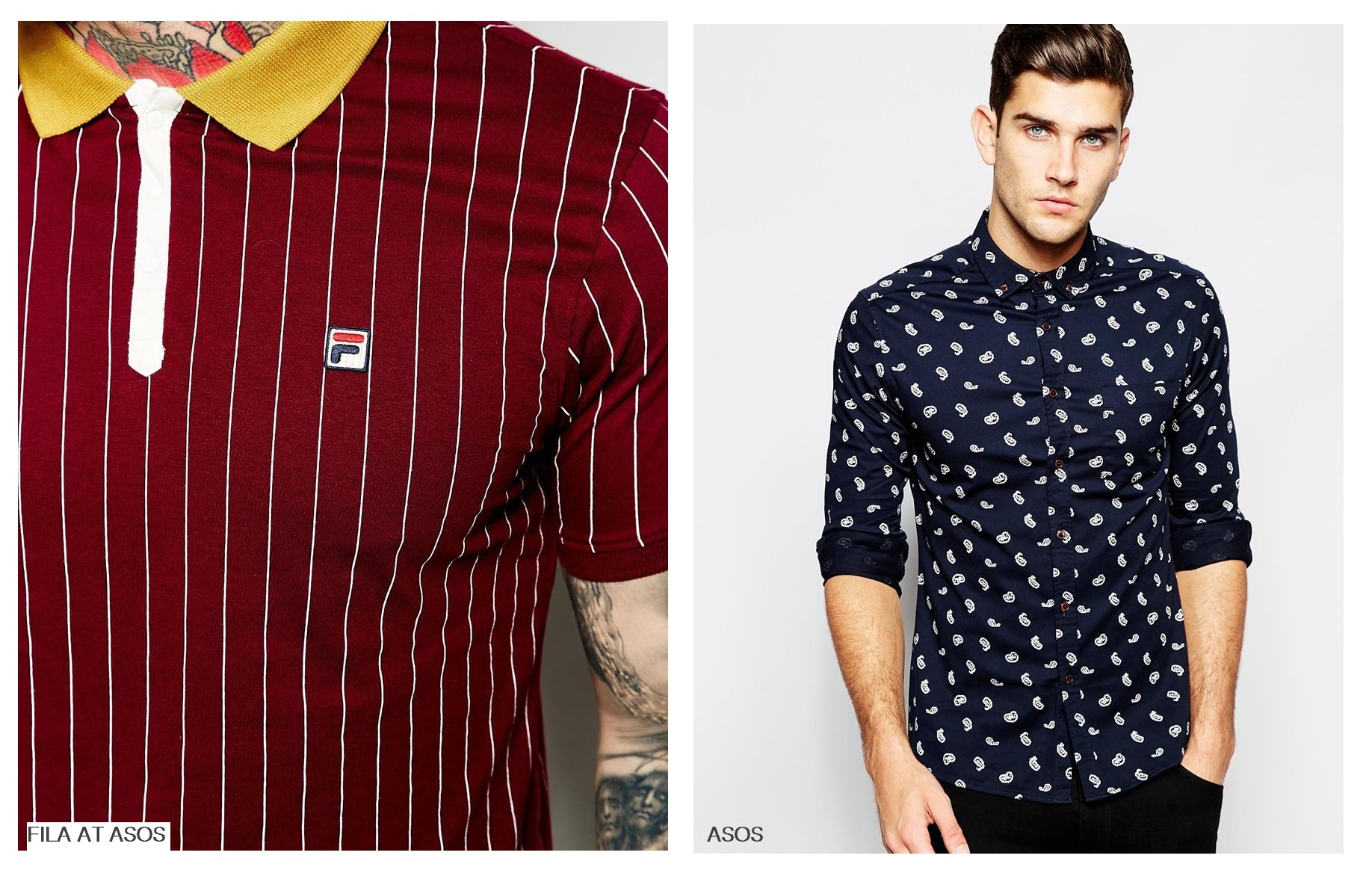 TRIANGLE When your shoulders are narrower than your mid-section, invest in ensembles that balance the look. Wear structured topwear, such as polo-collared shirts, single breasted suits, and regular-fit shirts. Vertical stripes are your best friend—stay far from horizontal stripes that will only make you look wider.  Paisleys also make for flattering prints. Pick from a palette of subtle hues like grey, blue, or purple to avoid an extra skinny look
Recognizing your problem areas and best features go  along way in determining the prints that work and the ones that don't. Think of it as a spin on the popular saying: One man's meat print is another man's poison. l 
Images: Arrow: ASOS; Baggout; PR Shots: Shuffle: Shutterstock.