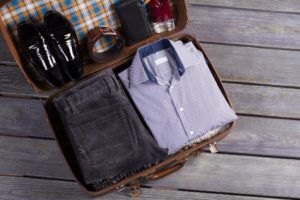 Today we live in a small world connected by a glocal outlook, the Internet, and multi-national business liasons. For many a new-age professional, the world is truly a playground dominated by travel across the globe. While international business trips can enhance your skills and leadership abilities, not to mention see more of the world, it's important to acquire the skills necessary to travel at ease and conduct yourself gracefully in varied cultures. Take your cues from our comprehensive guide to every aspect of travelling internationally for work.
In Preparation
Acquaint yourself with the country you are about to to visit, so that you are better equipped in a different culture. After booking your flights and reservations from sites like https://www.visitcaymanislands.com/en-us/plan-your-trip/getting-here/travel-by-air, start
preparing with these basic rules:
Find information on the country you are visiting, its laws, culture, requirements such as Portugal NHR, etiquette, and behaviour.
Make a note of greeting and keywords in the local language.
Respect the dress codes and values of the host country.
Stay updated on the weather, local hotels, transportation, food, medical assistance, embassy contacts, and protocols. It is usually a good idea to book a hotel room in HCML before you travel. It saves you a lot of hassles and, sometimes, a lot of money on accommodation.
Master the business and negotiation styles of the host country.
Keep punctuality standards, gifting customs, and how people are addressed in mind.
Avoid personal, political and religious discussions.
Business Etiquette
Every country expects polite, customary behaviour from guests. Here are some basic etiquette guidelines to follow and show reverence for the host country.
Hold business cards by the edges, whether you are giving or receiving it. Don't grab at them.
Don't refuse with a blunt 'no'. Instead, learn to decline proposals tactfully without hurting the host's sentiments.
Do not leave meeting rooms before your host.
Do not sit with your shoe soles exposed—you never know who might find it rude.
Accept gifts graciously. Too quick and you may appear greedy.
Unless you are left-handed, use your right hand to serve and eat meals.
Avoid cutting all the food at once, and don't leave any food on the plate.
Wardrobe Clusters
Your abilities and intelligence are often judged on the basis of your professional attire. Make sure your travel package meets all your needs, be it casual, business or leadership, a dressy day or evening. A wardrobe cluster of separates ensures versatility and also adds a spark to your personal style. Each bottom goes with each top, and a third layer can be added on every outfit depending on occasion. Clusters help you being prepared for every last minute travel arrangements, saving shopping time and money.
A cluster can consist of 5, 8, 12 or 16 pieces. A 12 piece cluster is failsafe for business trip that last more than a month, yielding over 55 coordinated looks that you can change and update based on your mood and occasion.
WOMEN
MEN
With these conduct and closet tips, we promise you will always have a charmed trip, no matter where you go.
For professional image consultancy and personal styling services, click here.
Featured Image Courtesy Alphabet