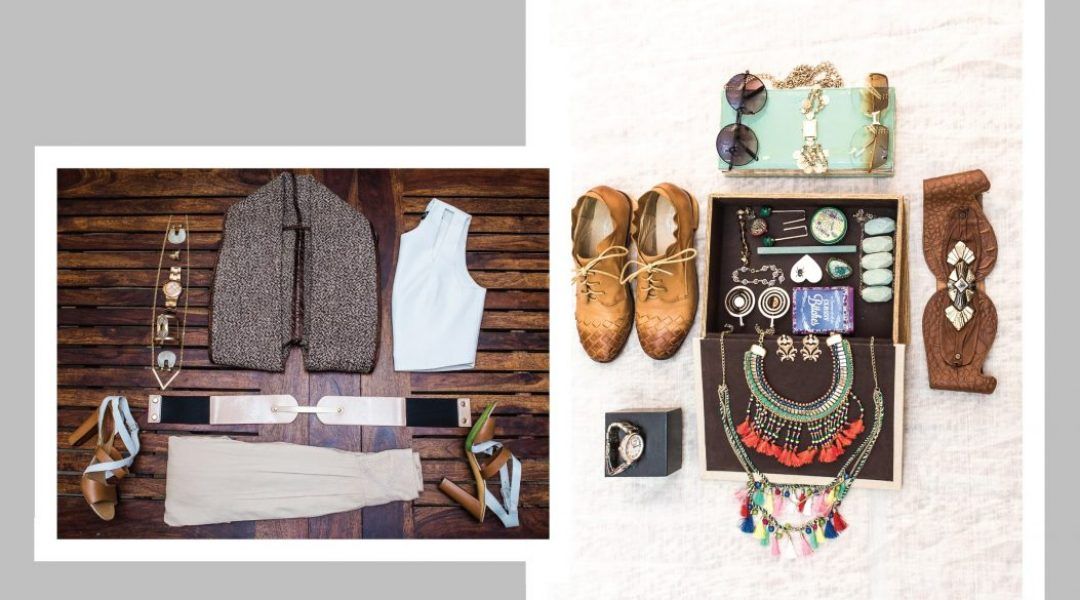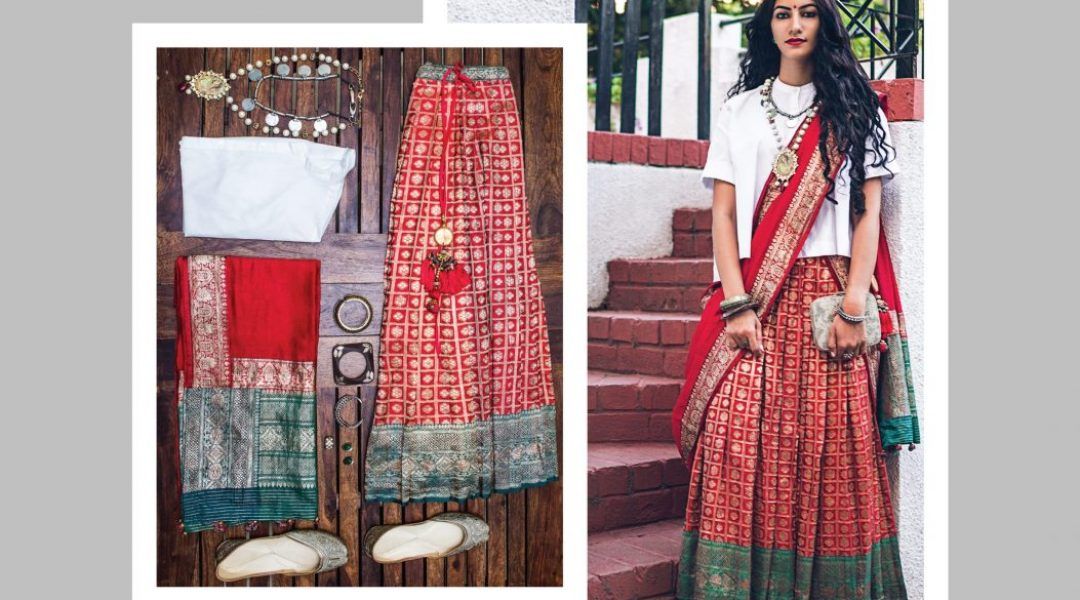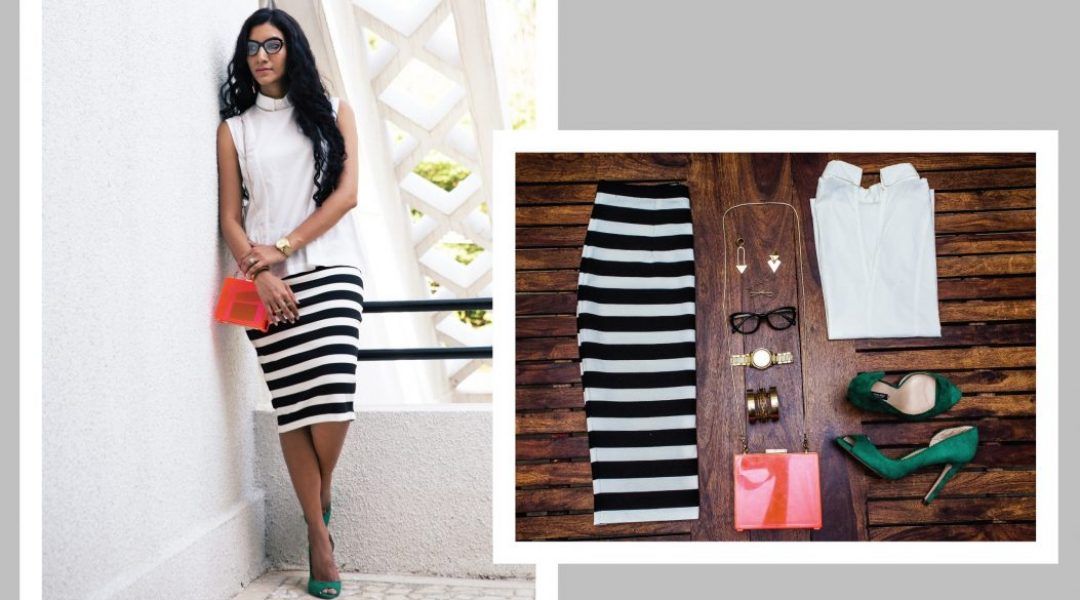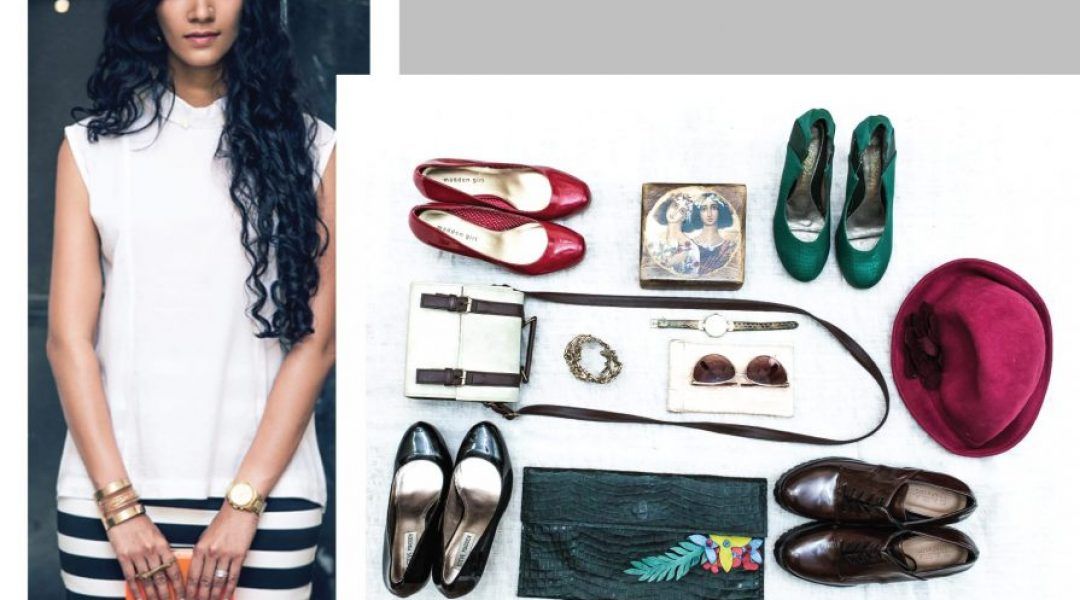 Photographs VASANTH PAUL
How would you describe your personal style?
Classic and minimalist, but with a boho twist.
What are your fashion influences?
I find street style very inspiring.  It's always interesting to track fashion and watch how people adapt runway looks to their own style.
What are your closet's most prized possessions?
A vintage watch I got as a gift, vintage glasses from Cape Town, an old trunk from my grandmother's collection, and her crystal bracelet. I also have a soft spot for my leather bags and love to collect handmade books whenever I travel.
I love everything vintage, from clothes to jewellery. An old nath (nose ring) studded with Basra pearls I received as a gift on my wedding is one of my favourites. I have a collection of vintage sarees, printed silks, chiffon fabrics, and lace tops from my mother's closet. They don't make such fabulous things anymore.
Which are the oldest items in your wardrobe?
I own a pair of suede booties from Tibet market, picked up in the mid '90s, and hand-made lace fabrics from my mother's closet. Tie-up crop tops were in vogue during my schooldays—I still have a few of them.
What is the newest addition to your wardrobe?
That would be a new pair of chunky heels and leather sandals, boxy shirts, pleated midi skirts, and poplin shirts,
What are your wardrobe must-haves that transcend seasons and trends?
My dresses, slit skirts, white linen and cotton shirts, skinny denims, and palazzo pants are all-time hits.
What do you own in bulk?
Neutral-hued shirts and tops, dresses in navy and blush, maxi and draped dresses, tan leather bags, and jackets. Most of all, my shoes. I have 200 pairs, from slim flats and studded boots (my travel must-have) to sky high heels.
What has been your most extravagant buy?
A hand-woven silk vintage saree I bought from a collector.
Which are your favourite shopping destinations?
My wardrobe is fuelled by travel—I source from flea markets and small boutiques on trips to Thailand, Bali, Greece, and other cities. On every trip to Bangkok, I make sure I visit Tiger Seven, a boutique with perfectly structured, minimal basics. Closer home, stores like Forever New and Zara are my go-to destinations for retail therapy.